Heather Flewelling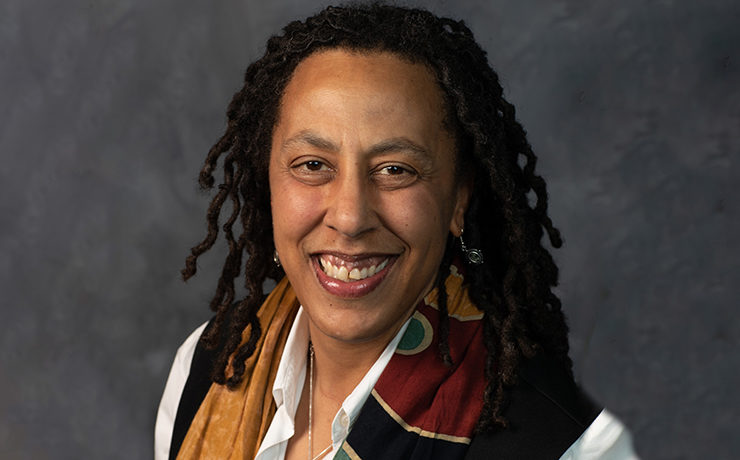 Heather is the Chief Talent Officer, Search & Consulting Services, and a Consultant. In addition to conducting retained searches, Heather plays a major role in the recruitment of diverse candidates for our Leadership Search Practice, chairs the CS&A Diversity, Equity, Inclusion, and Belonging (DEIB) Steering Committee, and is excited to partner with consultants on the DEIB consulting team.
Previous Experience
Prior to Carney Sandoe, Heather served for 15 years as Director of Multiculturalism and Community Development at Milton Academy (MA). In her role at Milton, Heather drove diversity, inclusion, and belonging initiatives, oversaw the expansion of student orientation and affinity programs, doubled the faculty of color percentage through her outreach and hiring work, refined critical policies, partnered with human resources, and facilitated faculty/staff development workshops. Heather also served as Director of Student Multicultural Programs and a counselor while at Milton.
Prior to Milton, Heather served as Senior Assistant Director of Youth Education Programs at Brown University, where she established a wide range of youth programs connecting the university to the Providence community to recognize and remove barriers for a more diverse and inclusive culture. Her work included training and supporting staff as well as mentoring and counseling youth. She has been a case manager at a non-profit for youth services, a program coordinator for the Graduate Assembly and Women's Resource Center at the University of California, Berkeley, and taught at a number of schools, including St. Paul's School (NH) and St. Barnabas College (South Africa).
Heather has been a workshop leader and facilitator with NAIS, CTAIS, AISNE, and numerous schools, and panelist for the Harvard and St. Paul's alumni associations. Her volunteer work includes involvement with numerous organizations including AISNE, NEASC, CTAIS, NAIS, Chestnut Hill School, and BAGLY.
Additionally, Heather is a skilled public speaker whose commitment encourages others to develop their own capacity for improvement and willingness to change. With each role she has held she has honed her skills and knowledge as a diversity practitioner, administrator, and educator who seeks to build a more cohesive and dynamic community.
Education & Interests
Heather holds a bachelor's degree in sociology from Harvard University (where she played in the early years of women's rugby) and a master's of social welfare with a specialization in strengthening children, youth, and families from University of California, Berkeley (where she found the perfect year-round weather).
Heather recently relocated to Western Massachusetts from the Boston area. Though she misses the easy access to the ocean from Boston, she appreciates the outdoor air on the bike paths and "mountains" of Western Massachusetts. In her spare time Heather can also be found practicing her MacGyver tinkering skills (using jumper cables to hang sun tent extensions on the lacrosse sidelines or other ingenious experiments), renovating her house, cooking for her blended family, or reading, playing games, and exploring the endless options on streaming TV.