Karen Whitaker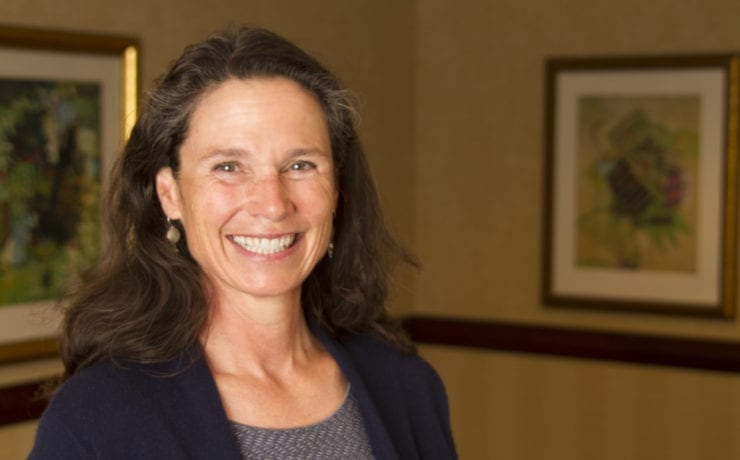 Karen is a Senior Consultant in the firm's Head of School and Key Administrator Practices. Since joining the firm, she has worked on more than 50 searches, and she particularly enjoys exploring a school's values and aspirations and then seeking alignment among candidates. She considers it a great privilege to earn the trust of each client school.
In addition to her work in search, Karen mentors aspiring female leaders through the California Teacher Development Collaborative and coaches leadership teams through head of school transitions and beyond as a Coach in our Coaching Practice. In her coaching work, Karen draws inspiration from Elena Aguilar, Brené Brown, and the Harvard Business Review.
Karen's recent assignments have included search work at Carlthorp School (CA), University Prep (WA), Crossroads (CA), The International School of Silicon Valley (CA), Kent Place School (NJ), John Thomas Dye (CA), Shorecrest (FL), and Norfolk Academy (VA) and coaching work at St. Anne's-Belfield School (VA).
Previous Experience
Before joining CS&A, Karen worked in Bay Area public and independent schools for 30 years, most recently at The Branson School, where she taught English and served as Ninth Grade Dean, Director of Studies, Academic Dean, and Assistant Head of School for Academic Affairs. Karen led Branson's shift toward inquiry-based curricula, standards-based and formative assessment, and collaborative professional growth models that encouraged cross-departmental elevation of teaching practices. Her extensive experience in schools has given her expertise in many areas of school life, including hiring, curriculum review, student support, accreditation, leadership and professional development, strategic planning, and governance. Karen also spent six years as an independent school trustee.
Education & Interests
Karen earned her B.A. from Stanford University and her California Teaching Credential from University of California, Berkeley. She also graduated with an M.A. in Private School Leadership from the Klingenstein Program at Columbia University.
In her free time, she enjoys gardening, beekeeping, bird watching, hiking, reading, yoga, home improvement projects, and spending time with family and friends.